A Quick Guide to US TV in FRANCE & How to watch American TV in EUROPE
Most American TV sites only let you watch their online streams if you are in the US. As soon as you leave the States, you are blocked from accessing the services. This means you'll have to settle for French shows instead of Game of Thrones, The Big Bang Theory or NCIS.
Thankfully, you can access American TV in Europe using one of the following options. This guide should help you find the best for you solution.

1. Using a VPN (Virtual Private Network)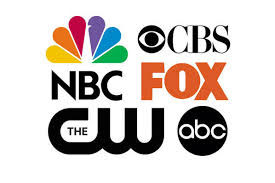 Many TV streaming websites in the US allow watching Live TV and on-demand shows at no cost. The only problem is that if you travel or decide to live abroad for a while you will find that access to the programming is impossible as they detect that your computer is located outside the USA. One way to work around this is to use a VPN (Virtual Private network), This service will tunnel your web traffic through an intermediary server somewhere in the United States and replace your real IP address with a US IP address, enabling you to access American video streaming sites. There are plenty of VPN providers on the web, just google for a "US VPN" and you will be amaized by the choice you have. However not all of them will do the job. VPNs are permanently tracked down by the big video streaming companies like Netflix, Hulu etc. and their IP addresses are being banned. Netflix and similar sites are regularly buying and updating databases with all possible IP addresses of US based data centers. The chance that a VPN server is located in a data center is almost 98% which makes blocking a VPN quite easy. This is the reason why some VPNs are now on clearance sale and you can obtain a "lifetime licence" for just 30 - 40 USD! Therefore it is very important to choose the right VPN service which will work.
---

---
Two VPN services we recommend are Nord VPN and Express VPN as they are super easy to set up, very reliable, tested to work well and have 7/7 day suport with 30 day money back garantee.

Here is what you should consider if you go for a VPN solution:
- choose a reliable service otherwise it could be a dissapointment for you if your VPN server IP gets blocked. Eventually the service provider will find a solution untill this happens again. But you may get tired soon.
- VPNs reduce download speed due to encryption of the signal.
- Your traffic can be monitored by the service provider and logs saved by third parties. ( even though vpn providers claim zero logs ) Traffic is encrypted between your computer and the vpn server but remains in the clear for the service provider.

While talking about VPNs, I should mention that Hola.org is a VPN service quite different from all others and should be described separately. Hola is generaly known as a "free" VPN. And many people are seduced by this "free" offer which works. Well, There is nothing free, you must pay for everything in this World, one way and another. Hola uses an unique Peer-to-Peer technology which allows sharing of the bandwith and the IP addresses between its users. When signing up to the "free" version of Hola you actually agree to become a "peer". So the connexions are with 98% US residential IP addresses, making the task of detection and banning of the IP address very difficult. This will do perfectly the job but represents a major security risk! The door remains open to crooks and cyber criminals who may misuse YOUR own IP address to perform unlawful tasks on the web! Actually your computer becomes a relay for other Hola users. You have been warned, avoid this kind of peer-to-peer VPNs or use them at your own risk.

Hola also offers a paid VPN version. They re-sell the collected bandwith from their "free" peer users under a different brand name Luminati VPN. and this is how this Israeli based company makes money. The paid version does not share your internet bandwith with others.


3. Using a VET (Virtual Encrypted Tunnel)

This is the better and more secure way to access US Live TV and on-demand shows in Europe. It consists of installing a small device in your US home or office - . This home hosted virtual tunnel actually extends securely your US home or office network to your overseas location and all your devices, tablets etc will feel like at home giving you access to the tv streaming sites. The extention will carry exactly the same IP address as your home network! For the TV streaming sites you will appear as if you connect from home! This is certainly the most advanced and most reliable solution to watch American TV abroad and it is totally free to use, no monthly fees, you buy equipment only. The technology is very close to a VPN with the big difference that you are in full control of the traffic. With a standard VPN you actually rent a server installed in a data center somewhere in the US with all the shortcomings involved and already discussed above.
This self hosted server ( a small device of 4x5 inches only) is connected directly to your home or office router (somewhere you can have access to a good speed internet, preferably a fiber residential connexion). These days more and more internet providers in the US cover a good upload speed so why not profit from something you are already paying for?



Here is what you should consider if you go for a VET solution:
- It is free of charge to use, no montly fees, you buy material only.
- On the reception site a standard internet download speed of 4-5 Mb/sec is all you need and you can use either a VET pre-programmed router paired to a TV receiver such as Roku, Amazon Firestick or any other US streaming TV device or smart TV or set up the connection directly on your laptop or tablet using the built-in "vpn" settings. A VET connection will work anywhere in the World even in China behind the Big Firewall.
- The IP address cannot be banned as it is identical to your US Home IP address. Netflix or Hulu etc does not block residential IP addresses.
- Traffic cannot be monitored by third parties, this is actually an encrypted extention of your home network to another location in the World and is the most secure solution.

4. Using a Smart DNS service (Domain Name System - DNS)
This is a technology very different from VPNs and VET. It allows you to unlock many streaming TV sites in the USA making them think that your computer is located in the US. The internet speed is much faster compared to a VPN because of the fact that only the signiture of the connexion is replaced by a US one and the entire video traffic remains direct between your computer and the US video streaming website without transiting an intermediary (vpn) server. The big advantage of this technology is that you don't need to turn ON and OFF the service like you do with VPNs. Once installed it will re-route automatically ONLY the US TV streaming requests and all other sites / domains will be resolved locally through your Internet provider. In other words this is a selective DNS forwarding service. A smart DNS service allows you to unlock simultaneously sites from different geographical locations (just the opposite to a VPN which is dedicated to only ONE country at a time. For example you can unlock simultaneously websites in the US, UK and Australia without the need of switching servers.... We have tested different services and the most reliable to recommend is smartdnsproxy.com
which provides a 14 day trial period, no credit card details needed.

Here is what you should consider if you go for a smart DNS solution:
- It is a paid service, subscription is required.
- reliability on a long term is good so signing up to an annual plan is not risky .
- speed is much better than a VPN, your connexion will be signed by a private, residential US IP and not by one belonging to a data center. This is a garantee for a long term stable service.
- TV streaming demands are automatically routed through your smart DNS provider, the rest of the internet
traffic is routed locally. This means that you don't need to turn on and off the connexion to the server. You can leave the connexion as it is and forget about it. This is not the case with classic VPNs where ALL traffic goes through the VPN server, therefore you must manually turn on and off the application.

5. Using a pre-programmed home router.
Using a pre-programmed home router is a big advantage as all you need to do is to take it out of the box and connect it to your home internet box using an Ethernet cable. You are done! It will now beam US Wifi in your home and you are ready to start channel surfing. The home router can be pre-loaded with either a VPN, VET or a Smart DNS service.
The strong points are:
- you can connect multiple users within the household simultaneously.
- connect wirelessly tablets etc but also Ethernet RJ-45 jacks are available.
So You could be watching a football game, while other members of the family could access other programs of interest. You better leave programming to specialized businesses unless you know what you are doing.

6. Using a Slingbox
This is a great solution for watching US TV in Europe as long as you have a family or someone in the States who is willing to let you install the Slingbox® at their home and connect to their internet router. This device takes the video signal from any cable, satellite or TV box and sends it to you via the Internet. You can then connect from anywhere in the world and enjoy US TV as if you were at home. Changing channels from distance becomes possible through a virtual remote controller in the Sling application or eventually you can invest in a sling catcher box with its own physical remote handset. Reception applications exist for Windows, iOs, android etc. Of course the signal can be routed via an HDMI cable to a big TV screen or you can simply watch it on your computer or tablet. Applications for Windows, Android and iOS are available.
The Slingbox must be paired to a cable, satellite or any other US TV box and you better choose one with a DVR (digital video recorder) so you can record shows and watch them later at a convenient for you time. Many TV companies in the US offer a second, third etc cable or satellite box for viewing in different rooms. The home where you will install the slingbox sender must have an extra (unused) TV receiver to which you can connect and also sufficient internet connection so the box can send the video over internet in good picture quality.
Here is what you should consider if you go for the Slingbox:
– It is totally free to use, no monthly fees!
– It could be difficult to install yourself if you are not very computer minded. You may need some external technical help specially for the part "opening firewall port 5001" This port must be open on the sender's
router for the SlingBox to work. Once correctly installed you won't need to tune it again. A small infrared mouse must be sticked to the front of the Cable TV box so you can correctly change TV channels and fully control it from distance. Maybe an exception is the Dish network HD receiver which has this function built-in.

Do you want a professionally hosted SlingBox? Have a look at americantv2go.com . They rent Dish network satellite receivers and slingbox hosted traffic.
7. Sling TV paired to a VPN, VET or Smart DNS service
SlingTV® is a great value for Live US TV with numerous channels available. This is a great choice for watching american TV in Europe. Please make difference between SlingBox and SlingTV. The first one is the name for a TV sender device and the second is an online LIVE TV service. You have to sign up and pay via US credit card, and have a residential address in the United States. SlingTV® applications exist for Android and other OS. You may also get a dedicated and pre-loaded HD TV receiver to connect to your TV screen for Full HD TV experience. SlingTV receiver must obligatory be paired to unblocking service such as a VPN, VET or SmartDNS proxy.
Over 100 live channels are available to stream instantly on all of your favorite devices. Watch your favorite live sports like the NFL & college football, hit TV shows, plus 65,000+ hours of on-demand tv shows and movies. The Sling Orange service offers 30+ channels – including ESPN, Disney Channel, AMC, TNT, TBS, CNN, A&E, History, MotorTrend and many more.
The Sling Blue service offers 40+ channels – including FOX and NBC (select markets only) Discovery, HGTV, E!, History, Comedy Central, Cartoon Network, National Geographic, TLC, ID and many more.
8.The AFN (Armed Forces Network)
If you are a member of the U.S. armed forces, they have a satellite service, the Armed Forces Network (AFN) which allows them to receive American TV abroad. However, only active or retired members of the armed forces can get the special decoder that allows them to view the channels.
The signal is received in Europe through the Eutelsat 9° East satellite and an 80 cm dish is required for France, Germany, Spain or throughout Europe. If you are a member of the U.S. military bases in Germany you also have the choice of a "dish-free" Broadband TV option. You can use a small HD Roku receiver connected to your big TV screen and linked to the TeleUp Military Plan or you can alternatively watch on android tablets or Amazon Firestick through a dedicated military application on Amazon app store. I would like to precise that while the satellite AFN service can be received throughout Europe the Broadband TeleUp service can only be viewed in the US military bases in Germany.

9. Fox News and other News channels.
Did you know that Fox News allows watching Live TV and On demand abroad? However one condition apply: You must have a valid subscription to any cable or satellite operator in the United States and possess the login / password to the web portal. Simply visit foxnews.com/go and press "watch now"
In case you don't have a cable or satellite subscription in the US few other independent websites such as streamfare or livenewsnow will give you access to Live news channels and you can find on the list CNN US, MSBC, CNBS and others.

10. Watching American Sports in Paris Pubs.

For watching college football American Sports games and other sports, you can usually find a "Sports Bar" in Paris that is broadcasting the game. There is actually a website called Allomatch that lets you find out what Sports Bar will be showing what game and when.

11. Broadband TV receiver boxes. Some HD TV boxes for US TV do exist allowing you to watch an important number of US TV channels "dish-free" via internet. The receiver connects directly to your home router without the need of a VPN and also to your TV screen via an HDMI cable. Channel list includes:
ABC, CBS, CW, FOX, NBC, PBS, My9, A&E, Animal Planet, Bravo, Cartoon Network, CNBC, CNN, Comedy Central, Discovery Channel, ESPN, FX, Fox News, History, Lifetime, National Geographic, Nickelodeon, Spike, Syfy, TBS, TNT, USA.
FEES:
All Channel Plans without DVR (digital video recorder)
1 Day Pass $2.99
3 Day Pass $6.99 ($2.33/day)
1 Week Pass $15 ($2.14/day)
Monthly Subscription Promo price of $19/month for the first 3 months and $29 thereafter

All Channel Plan with DVR (digital video recorder)
Monthly Subscription Promo price of $29/month for the first 3 months and $39 thereafter
The receiver is easy to install yourself and you have a web portal where you pay and control your subscription. The portal is USTVNOW.com You can watch of course online, on a tablet, but the viewing experience is so much better if you use a dedicated HD TV receiver loaded with USTVNOW instead of connecting your laptop to the TV screen. The HD receiver costs $166 / EUR 149.

12. Using Chromecast This technology is perfect to display HD picture on your big TV screen from your tablet, mobile device or TV receiver wirelessly without connecting via an HDMI cable. You must first use one of the above solutions to get the American programming and this only extends the picture wirelessly to the TV screen to make the vieving experience better. Please note Chromecast is different and much better than "screen mirroring".See more details how this works here.